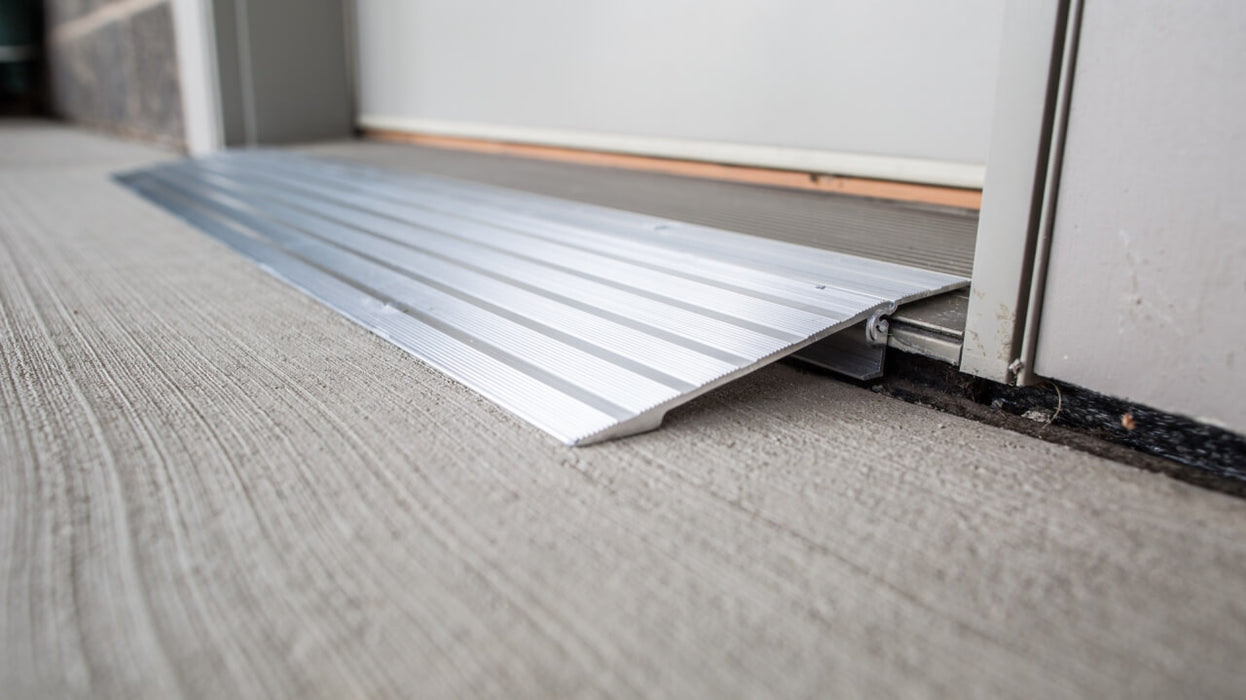 Transition Entry Modular Ramps
Save up to

0

%
Save %
Original price
$62.99
-
Original price
$249.99
TRANSITIONS®
MODULAR ENTRY RAMP
The Transition Entry Modular Ramp is the perfect solution for creating smooth and sturdy access points for individuals using wheelchairs, scooters, walkers, and canes. Designed with convenience and functionality in mind, these ramps are constructed with high-strength aluminum, ensuring durability and resistance to rust and corrosion.

The ramp features an extruded slip-resistant surface, providing superior traction and reducing the risk of accidents. This makes it ideal for doorways, sliding glass doors, and raised landings, ensuring a safe and secure transition between different surfaces.

One of the key advantages of the Transition Entry Modular Ramp is its lightweight design, which allows for easy transportation and installation. Whether you need to move the ramp between different entrances or take it with you on the go, its portability ensures flexibility and convenience.

Installing the ramp is a breeze, as it requires no additional tools or complicated setup. Simply position it in the desired location, and it's ready to use. The seamless surface eliminates any tripping hazards and provides a smooth pathway for mobility devices.

The Transition Entry Modular Ramp is not only practical but also aesthetically pleasing. Its sleek and minimalistic design seamlessly blends with the surrounding environment, enhancing the overall accessibility without compromising on style.

Investing in Transition Entry Modular Ramps provides an essential accessibility solution for residential or commercial settings. They improve the quality of life for individuals with mobility challenges and ensure equal access for everyone.

Experience the convenience and safety of Transition Entry Modular Ramps. Upgrade your entrances and provide a seamless transition for individuals using mobility aids. Order now and make mobility easier for everyone!