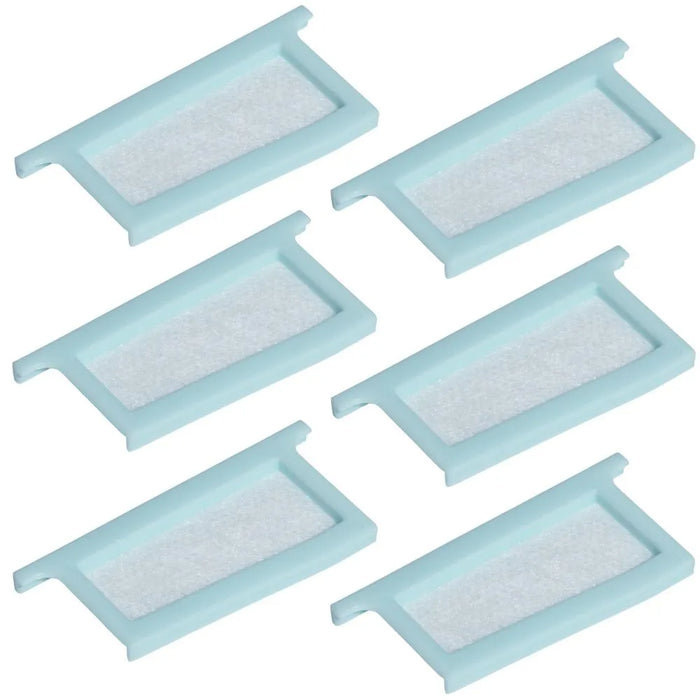 Respironics Disposable Ultra Fine Filter
Save

80

%
Save

80

%
Original price
$54.95
-
Original price
$54.95
Introducing our top-of-the-line Phillips Respironics CPAP Filter, specially designed to meet the needs of CPAP users seeking exceptional air filtration. The Respironics Disposable Ultra Fine Filter is an essential component in your CPAP therapy, effectively capturing even the tiniest airborne particles and ensuring clean and pure air delivery.

With its superior construction and advanced filtration technology, this filter provides optimal protection against allergens, dust, and other irritants that can disrupt your sleep and compromise your respiratory health. The high-quality materials used in its manufacturing ensure durability and longevity, allowing you to enjoy its benefits for an extended period.

The Respironics Disposable Ultra Fine Filter is easy to install and maintain, adding convenience to your CPAP routine. Simply replace the filter regularly to ensure consistent performance and prolong the life of your CPAP machine.

Investing in this top-notch filter not only enhances the effectiveness of your CPAP therapy but also contributes to your overall well-being. Breathe in fresh, clean air every night and wake up feeling refreshed and rejuvenated.

Don't settle for subpar filters that can compromise your therapy and health. Choose the Phillips Respironics CPAP Filter and experience the difference it makes in your sleep quality and respiratory comfort. Order now and take your CPAP therapy to the next level!"

Please note that the product description can be further customized based on specific selling points, features, and benefits of the Respironics Disposable Ultra Fine Filter.