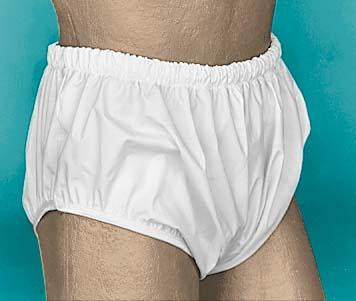 Quik-Sorb™ Protective Underwear
Save up to

0

%
Save %
Original price
$17.99
-
Original price
$19.99
Introducing Quik-Sorb™ Protective Underwear, the ultimate solution for comfort and protection. These undergarments provide the feeling of wearing a soft, protective second skin, making them perfect for individuals with sensitive skin.

Crafted from durable vinyl, these protective underwear offer reliable and long-lasting performance. The breathable and machine-washable material ensures optimal comfort and convenience, allowing you to wear them throughout the day without discomfort.

The seamless design further enhances the comfort level, ensuring a smooth and snug fit. Plus, the reusable nature of these undergarments means you can wear them again and again, providing both cost-effectiveness and sustainability.

Quik-Sorb™ Protective Underwear is specially designed to offer peace of mind and reliable protection for those with sensitive skin. Whether you're looking for daily comfort or extra protection during specific activities, these undergarments have got you covered.

Say goodbye to discomfort and irritation caused by traditional undergarments and experience the comfort and protection of Quik-Sorb™ Protective Underwear. Order now and enjoy the benefits of wearing a soft, durable, and breathable second skin that caters to your sensitive skin needs. Embrace the convenience of this reusable and seamless solution, ensuring comfort and protection whenever you need it. Trust in Quik-Sorb™ Protective Underwear for a comfortable and reliable undergarment experience.