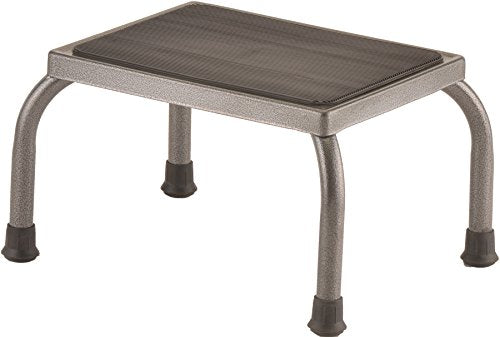 NOVA Step Stool, Steel Durable Skid Resistant Stepping Stool
Sold out
Original price
$49.95
-
Original price
$69.95
Life's journey is filled with amazing moments, but it can also bring wear, tear, and transitions that challenge our bodies. Even superhumans and superheroes need a little aid to keep going strong. That's where the NOVA Step Stool comes in.

The NOVA Step Stool is a reliable companion that gives you a leg up in reaching the items you need. Crafted from durable steel, this stepping stool provides a safe and stable platform, ensuring you can access higher spaces with confidence. Whether it's retrieving items from high shelves, organizing your closet, or tackling household chores, this stepping stool is up to the task.

Safety is paramount, which is why the NOVA Step Stool features a skid-resistant surface. This prevents slips and falls, allowing you to step onto the stool securely. The sturdy construction of the stool enhances stability, ensuring you can focus on your tasks without worry.

The NOVA Step Stool is available in two options: standard or with a handle. The standard version offers a sleek and compact design, perfect for quick access and easy storage. If you prefer added support and stability, the handle option provides an extra grip for added confidence during use.

Choose the NOVA Step Stool and experience the convenience and reliability it offers. Embrace life's journey with confidence, knowing you have a reliable stepping stool to help you overcome height barriers and reach new heights. Get back to life and keep moving forward with the NOVA Step Stool by your side.

Note: Images may depict both standard and handle options.