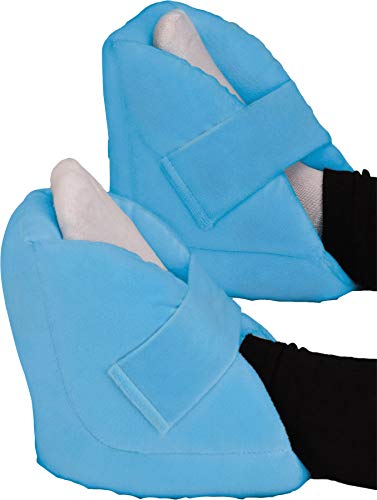 Nova Heel Protectors & Cushion Pillow, Super Soft Ankle, Heel & Foot Pillow, One Pair
Sold out
Original price
$39.95
-
Original price
$39.95
We love the Heel Protectors because heels are the part of your body that can really feel the pressure and pain while resting or sleeping. Cover and comfort them with wonderfully soft velour and cushion. Ahh . now doesn't that sound and feel so good.

Give your heels, feet & ankles optimum comfort with a pillow Set that is uniquely designed to comfort and cushion your heels, feet and ankles. Comes with one pair.

Relieve pressure on your heels, prevent pressure sores and provide relief and comfort for your feet and ankles.

Super soft Velour cover and flush polyester fill give your feet, heels and ankles a spa-like experience.

Universal and secure fit. The extra-wide cloth Velcro straps are easy to adjust, soft to the skin and secure your feet and heels in place.

Removable and washable velour cover is soft on the skin and long lasting.