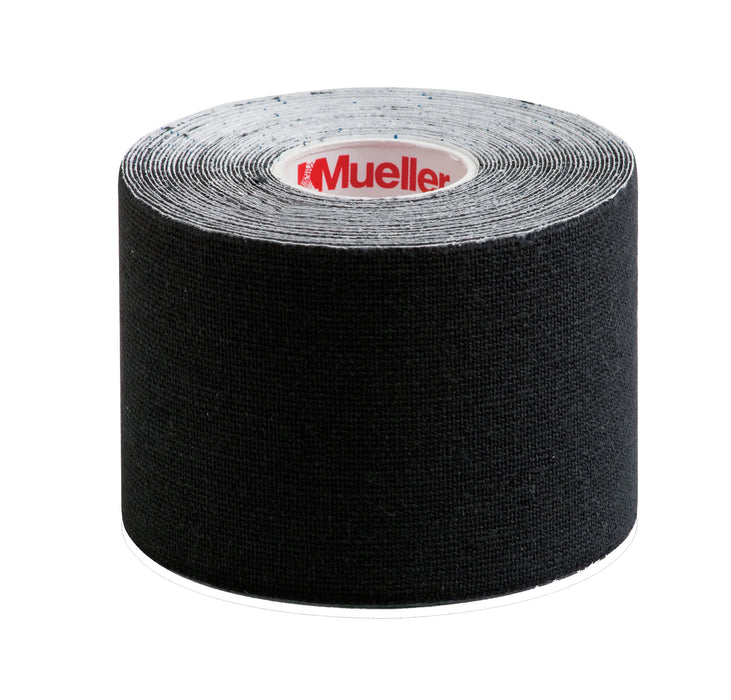 Mueller Kinesilogy Tape
Save

0

%
Save %
Original price
$12.99
-
Original price
$12.99
Experience the benefits of Mueller Kinesiology Tape, a revolutionary aid designed to enhance natural blood flow around muscles and promote healing. This high-quality tape is equipped with a unique wave pattern adhesive that moves harmoniously with the skin and muscles as they progress through the healing process. By lifting the skin, this adhesive design maintains flexibility, boosts circulation, and provides pain relief.

Mueller Kinesiology Tape is an ideal companion for various applications, including ligament injuries, muscle conditioning, fascia repositioning, and even carpal tunnel syndrome. It is meticulously applied in patterns that mimic the movement of muscles, aiding in the treatment and rehabilitation process.

Crafted from 100% high-grade cotton, this latex-free tape offers outstanding breathability and elasticity while preserving the natural flexibility of human skin and muscles. Its versatility shines through with over 1,200 recognized applications, ensuring it can be utilized for various conditions and injuries.

Whether you're an athlete seeking support during rigorous training or an individual recovering from an injury, Mueller Kinesiology Tape assists in rehabilitation when used in the kinesiology taping method. Its mild and hypoallergenic patterned adhesive ensures comfort and safety during use.

Durable and economical, Mueller Kinesiology Tape is a reliable choice for individuals looking to promote healing, alleviate pain, and enhance overall muscle performance. Experience the exceptional quality and versatility of Mueller Kinesiology Tape for yourself. Order now and discover the secret to effective muscle support and rehabilitation. Trust in Mueller to provide top-grade products that deliver excellent results for your health and wellness needs.
100% high-grade cotton tape is latex free, breathable, elastic and maintains flexibility of human skin and muscles

Versatile enough for 1,200 recognized applications

Assists rehabilitation when using the kinesiology taping method

Patterned adhesive is mild and hypoallergenic

Durable and economical