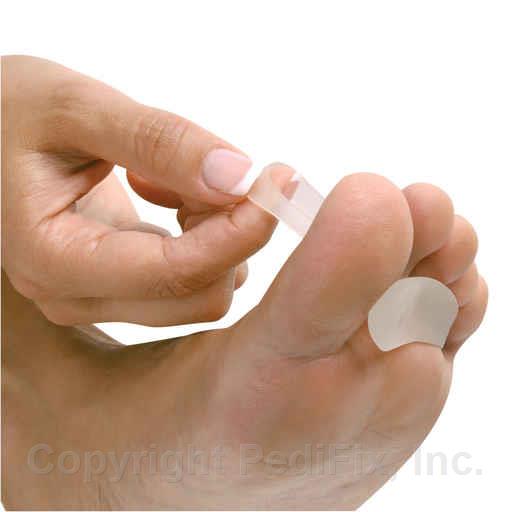 PediFix® Visco-GEL® Hammer Toe Cushion
Save

0

%
Save %
Original price
$8.99
-
Original price
$8.99
The PediFix Visco-GEL Hammer Toe Cushion is a must-have for individuals seeking relief from toe discomfort. This cushion is specifically designed to ease pressure on toe tips, providing protection against corns, calluses, and blisters.

If you experience ball-of-foot pain due to hammer, claw, or arthritic toe conditions, this cushion can offer soothing support and alleviate discomfort. It helps support bent-under toes, promoting proper alignment and reducing the risk of further complications.

The gel ring incorporated into the cushion ensures a secure and comfortable fit without the need for adhesives. This means you can enjoy the cushion's benefits without worrying about it shifting or slipping during wear.

The PediFix Visco-GEL Hammer Toe Cushion is available in separate versions for the right or left foot, allowing you to target the affected toe specifically. Alternatively, the universal one-size-fits-most version can be used interchangeably between the right and left foot, providing convenience and flexibility.

Each pack contains one cushion, offering you a cost-effective and practical solution for toe comfort.

Relieve pressure, support your toes, and prevent common foot issues with the PediFix Visco-GEL Hammer Toe Cushion. Experience the difference it can make in your foot health and overall comfort. Order your cushion now and take a step towards pain-free toes.