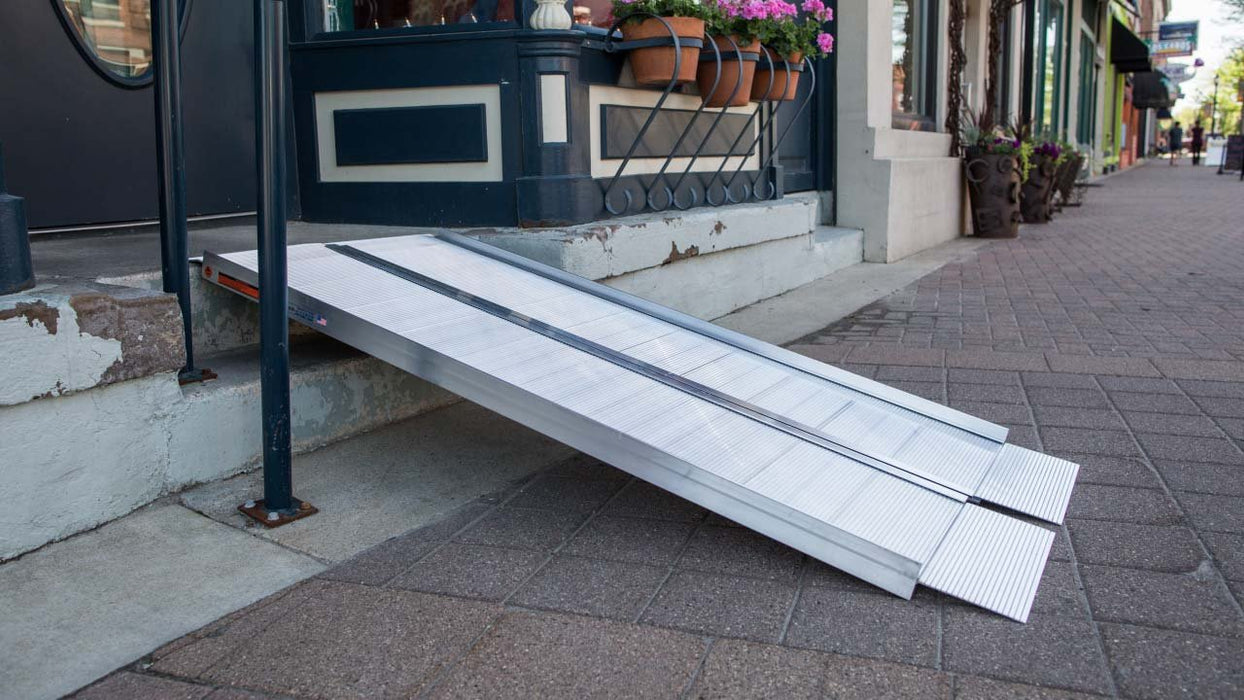 EZ Access SingleFold Ramps
Save up to

0

%
Save %
Original price
$171.00
-
Original price
$574.00
SUITCASE® SINGLEFOLD RAMP

The EZ Access Single Fold Ramps offer unparalleled convenience and accessibility for individuals using scooters and wheelchairs. Crafted with lightweight aluminum, these portable ramps are designed for quick and easy setup, making them ideal for both indoor and outdoor use.

Key Features:

Single-Fold Design: The single-fold design allows for swift setup and takedown, making transportation hassle-free and efficient.

Ergonomic Handles: Equipped with ergonomically-designed handles, these ramps ensure easy carrying and maneuverability.

Full-Length Hinge: A full-length hinge enhances the ramp's strength and stability, providing safe passage for mobility aids.

Durable Construction: Built to withstand high-traffic usage, the EZ Access Single Fold Ramps are durably constructed to withstand wear and tear.

Slip-Resistant Tread: The extruded slip-resistant tread surface ensures secure traction, even in wet conditions, ensuring the safety of users.

Variety of Lengths: Choose from a range of lengths, including 2ft, 3ft, 4ft, 5ft, 6ft, 7ft, and 8ft, to suit your specific accessibility needs.

Whether you need a ramp for your home, office, or while traveling, the EZ Access Single Fold Ramps provide the perfect solution for increased mobility and independence. Experience the convenience, durability, and safety of these high-quality ramps designed to make life easier for wheelchair and scooter users.

Ramp sizes: 2ft, 3ft, 4ft, 5ft, 6ft, 7ft, and 8ft.