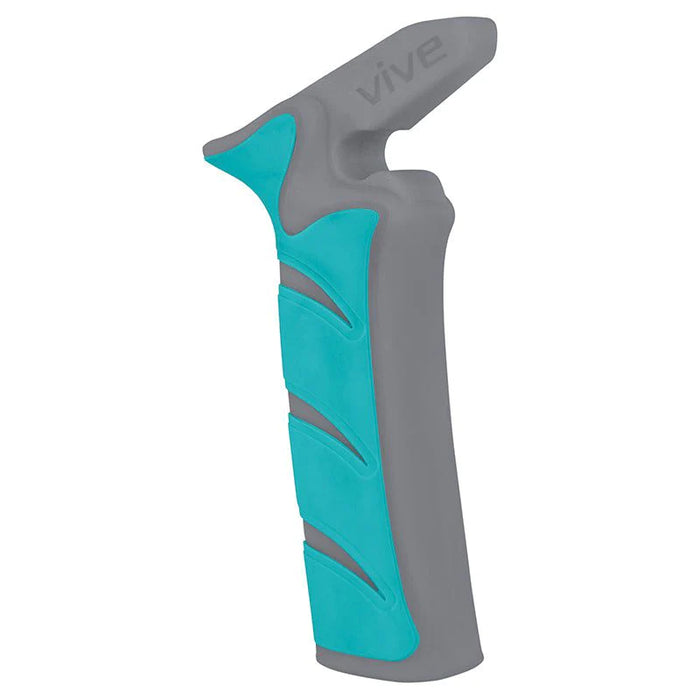 Car Assist Handle
Save

0

%
Save %
Original price
$19.99
-
Original price
$19.99
Description
Features
Frequently Asked Questions
Making getting out of the car easier, the Vive Car Assist Handle provides stabilizing support to stand up safely when exiting your car. The car assist is perfect for those with balance issues, the elderly, pregnant women and those with limited mobility following surgery or injury. Made with strong composite material, the car assist's ergonomic handle features a cushioning layer that creates a comfortable, nonslip grip for greater stability. The car assist is compact, lightweight, and compatible with most vehicles, easily sliding into the door latch for easy installation.

FEATURES:
Easily Exit Your Vehicle
Providing stabilizing assistance, the Vive Car Assist Handle allows you to exit your car, truck or SUV independently. The strong support handle is ideal for the elderly, following surgery and for those with limited mobility or back pain.

Compatible with Any Vehicle
Designed to slide into the vehicle's u-shape door latch, the car assist handle is compatible with most vehicles including compact and mid-sized cars, trucks and sport utility vehicles. The compact car handle assist fits neatly in the glove box or door compartment when not in use.

Comfortable, Ergonomic Grip
Sized to create a comfortable grip for adult hands, the car assistant support handle is ergonomically designed. The car assist is also equipped with a cushioned, nonslip overlay to provide a secure grip for improved stability and maximum comfort.

Lightweight and Portable
Made with a strong composite material that safely supports up to 300 pounds, the car assist handle is lightweight and easily portable for use in personal vehicles as well as the vehicles of family and friends.

 

Where should I store my Vive Car Assist in my car?
The Vive Car Assist is compact for easily storing in the compartment in the door, in the center console or the glove box.

Will the car handle assist help me get out of a pickup truck?
Yes, the car handle assist provides stability when exiting a pickup truck

What is the weight limit of the Vive Car Assist?
The car assist handle safely supports up to 300 pounds.

Does the car door bar work with any car?
Yes, the car assist is universally designed to work with cars, trucks and SUVs with a U-shaped door latch.

Can I use this car assist on either side of the car?
Yes! The car assist handle may be used on the driver or passenger side of any vehicle.

What is the auto support handle made of?
The auto support handle is made with a strong composite material with a TPR grip.

Is the car assist a single piece?
Yes, the car assist is a single piece that is easily installed and removed by sliding it into the car door's latch.