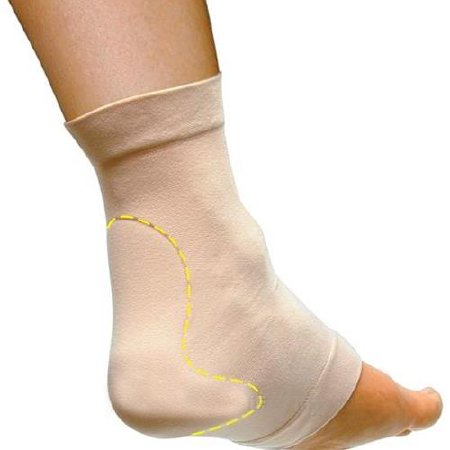 Achilles Protection Sleeve
Save

0

%
Save %
Original price
$26.99
-
Original price
$26.99
Introducing the PediFix Visco-GEL Achilles Protection Sleeve, an innovative solution to comfort, cushion, and protect your Achilles. This sleeve is specifically designed to provide relief and support for various Achilles conditions, including Achilles tendonitis, bursitis, heel prominences, pump bumps (Haglund Deformity), and tenderness or redness at the back of the heel.
The Achilles Protection Sleeve not only offers protection but also goes the extra mile to moisturize dry skin. Its proprietary Visco-GEL technology releases mineral oil and vitamin E, providing hydration and nourishment to the skin.
The gentle compression of the sleeve aids in speeding up the healing process, promoting optimal recovery and reducing discomfort. The slim design ensures compatibility with most footwear, allowing you to wear it throughout the day without compromising your style or comfort.
To maintain the quality of the sleeve, it is recommended to hand wash it.
Each pack contains one Achilles Protection Sleeve, providing you with a practical and effective solution for Achilles care.
Experience superior comfort and protection for your Achilles with the PediFix Visco-GEL Achilles Protection Sleeve. Take care of your Achilles health and enhance your overall well-being. Order your sleeve now and enjoy the relief it brings.
Features
PediFix Visco-GEL Achilles Protection Sleeve comforts, cushions and protects the achilles from pressure and friction
For achilles tendonitis, bursitis, heel prominences, pump bumps (Haglund Deformity), and any tenderness or redness at the back of the heel
Also moisturizes dry skin, as proprietary Visco-GEL® releases mineral oil and vitamin E
Gentle compression of sleeve speeds healing
Slim design fits in most footwear
Hand wash
1 Per Pack